Report: Tiffany Haddish is working on music for film and TV with Beyoncé, Lil Wayne, and more
In a brief interview, Haddish said she did not want to release music traditionally or tour the songs.
April 20, 2022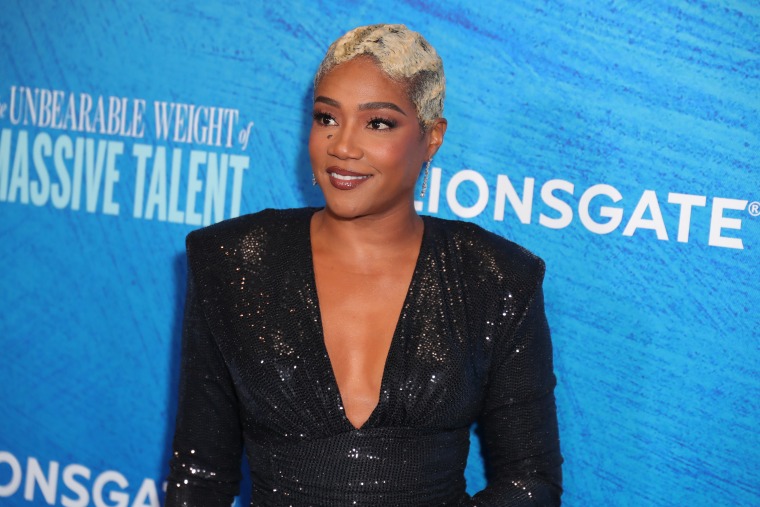 Tiffany Haddish. Photo by Leon Bennett/Getty Images
Tiffany Haddish confirmed that she is working on music in a new interview posted by TMZ, with additional reporting claiming that she's enlisted Beyoncé, Lil Wayne, and Snoop Dogg for the project.
ADVERTISEMENT
Speaking from a recording studio, Haddish said that she's working on "a series of songs" created specifically for use in film and TV shows. It's a scheme that could see her receive hefty residual checks, as she explains: "Some people want it to be an album, maybe a mixtape," Haddish says in the video. "Me personally, what I would like is to put them in a series of movies and TV shows so there's a residual check coming in on a repeated basis so I don't have to go on tour."
If you're interested, you can get a sample of Haddish's musical prowess right now. She appears on the soundtrack for The Lego Movie 2 and has shared the songs "Too Much," "Do Our Thing," and "Baby Daddy (Remix)."
ADVERTISEMENT