Young Nudy shares new album Rich Shooter
The surprise project features Future, Gucci Mane, PeeWee Longway, and more.
August 04, 2021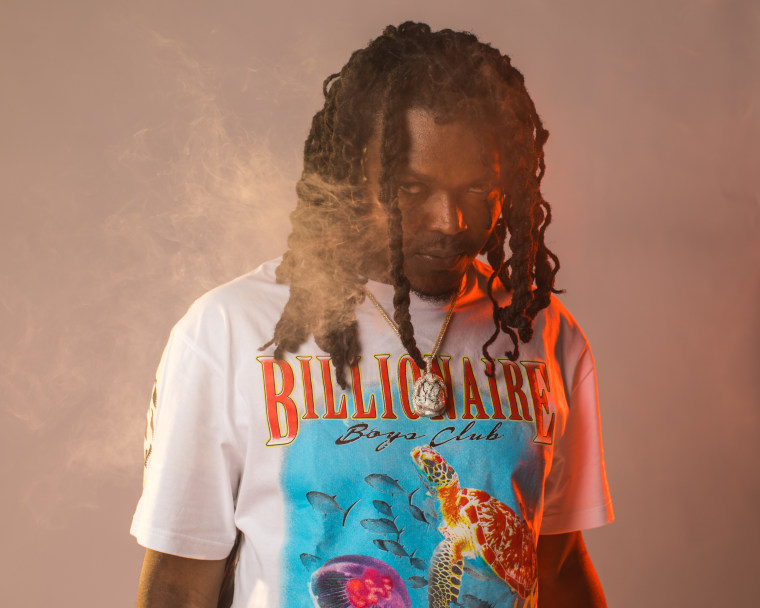 Young Nudy. Photo by John Canon.
Earlier this year, Atlanta rapper Young Nudy dropped an album called Dr. EV4L and announced a run of USA dates called "the DR. EV4L vs RICH SHOOTER tour." That title was a big hint that Nudy had more music in the works, and today he's released a new full-length project called — surprise surprise — Rich Shooter.
ADVERTISEMENT
To get a sense of where Nudy's head is at on the tape, he makes it clear in the opening verse of the track's first song, "Keep It In The Street:" "If it was up to Slimeball I'd have my n***** pull his ski mask down on all you rap n***** and get nasty." He still has no love for the rap industry and has the brutal bars to prove it. Nudy's second album of the year includes verses from stars like Future, Gucci Mane, and a particularly fired-up Peewee Longway. Stream it below, followed by Nudy's upcoming tour dates.
Read Next:

Young Nudy shares DR. EV4L project featuring Lil Uzi Vert, 21 Savage, and more

ADVERTISEMENT
Young Nudy tour dates
8/6 – Houston, TX – House of Blues
8/7 – Dallas, TX – House of Blues
8/11 – Charlotte, NC – The Underground
8/12 – Memphis, TN – Growlers
8/13 – Atlanta, GA – Believe
8/14 – Birmingham, AL – Zydeco
8/18 – Silver Springs, MD – Filmore
8/19 – New York, NY – Gramercy Theatre
8/20 – Philadelphia, PA – Theatre of Living Arts
8/21 – Boston, MA – Brighton Music Hall
ADVERTISEMENT