Trinidad & Tobago health minister pushes back on Nicki Minaj's claim of cousin's friend's swollen testicles
The country, according to its health minister, has not seen a case as described in the rapper's notorious tweets.
September 15, 2021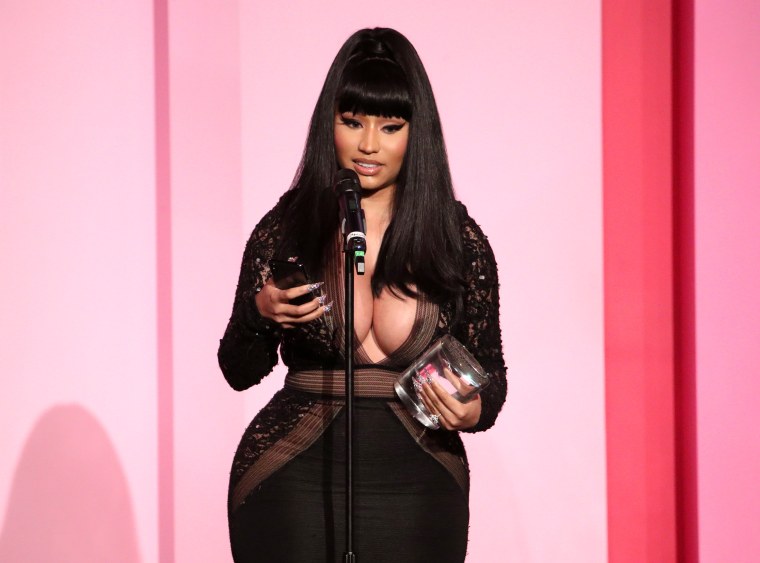 Nicki Minaj. Photo by Rich Fury/Getty Images for Billboard
Earlier this week, Nicki Minaj posted her thoughts on COVID-19 vaccines and the Met Gala. It did not go over well. "They want you to get vaccinated for the Met," she wrote. "If I get vaccinated it won't for the Met. It'll be once I feel I've done enough research."
ADVERTISEMENT
As fans pushed back, Minaj shared a fan's dubious claim of side effects followed by one of her own: "My cousin in Trinidad won't get the vaccine cuz his friend got it & became impotent. His testicles became swollen. His friend was weeks away from getting married, now the girl called off the wedding."
Read Next:

Nicki Minaj's iconic Beam Me Up Scotty mixtape comes to streaming

Outrage ensued, to the point where Trinidad & Tobago Health Minister Dr. Terrence Deyalsingh responded to Minaj's claim on Wednesday. "Unfortunately we wasted so much time yesterday running down this false claim," Dr. Deyalsingh said. "As far as we know at this point in time, there has been no such reported side effect or adverse event." Watch the clip from his press conference below.
ADVERTISEMENT
#BREAKING – Trinidad & Tobago Health Minister Dr. Terrence Deyalsingh responds to swollen testicle claim made by Trinidad-born entertainer @NICKIMINAJ; says there is no such reported case in Trinidad & Tobago (TTT) pic.twitter.com/NNsc9EUTKP
— Kevz Politics (@KevzPolitics) September 15, 2021
As Pitchfork points out, Dr. Anthony Fauci has also strongly denied any connection between the COVID-19 vaccines and swollen balls. "There's no evidence that it happens," Fauci told CNN's Jake Tapper, "nor is there any mechanistic reason to imagine that it would happen."
ADVERTISEMENT
Soon after the controversy erupted, Minaj claimed that media outlets were purposefully ignoring other pro-vaccine tweets, and that she had skipped the Met Gala to take care of her son. Yesterday she was publicly negotiating an appearance for her cousin's friend on Jimmy Kimmel Live!.
ADVERTISEMENT