Olivia Rodrigo gives Paramore's Hayley Williams songwriting credit on "Good 4 U"
The credit is for an interpolation of the band's 2007 single, "Misery Business."
By Sajae Elder
August 25, 2021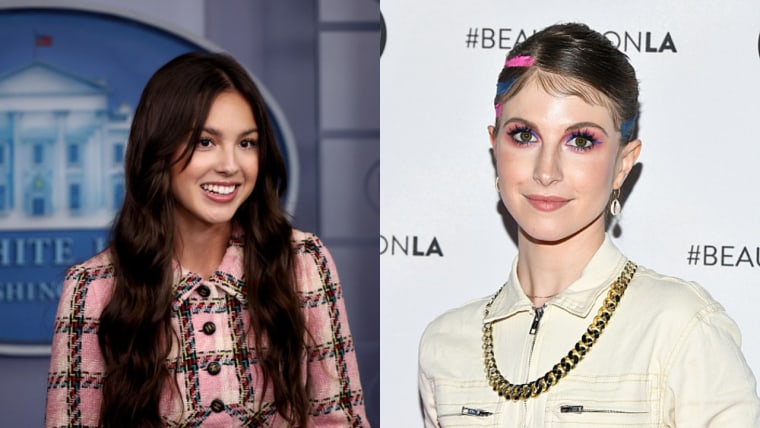 Olivia Rodrigo (L). Hayley Williams (R). Chip Somodevilla/Araya Diaz/Getty Images.
Fans have long noted the similarities between Olivia Rodrigo's "Good 4 U" and Paramore's 2007 single "Misery Business," and now, Hayley Williams and ex-guitarist Josh Farro have been retroactively credited as songwriters on Rodrigo's Sour single, according to NME. The track, written by Rodrigo and Daniel Nigro, debuted at the top of the Billboard Hot 100 back in May.
ADVERTISEMENT
Earlier this year, Annie Clark, Jack Antonoff, and Taylor Swift were given songwriting credits for another track from Rodrigo's album, "Deja Vu," after the singer said the song's bridge was inspired by Swift's "Cruel Summer." Swift and Antonoff were also credited on "1 step forward, 3 steps back," for an interpolation of Swift's "New Year's Day," at the time of the album's release in May.
Read Next:

Hayley Williams shares surprise album FLOWERS for VASES / descansos

ADVERTISEMENT