5 Ingredients: Squirrel Flower's Ella Williams on what inspired Planet (i)
From Björk to a home-cooked meal.
August 25, 2021
Tonje Thilesen
/
Pitch Perfect
Some time before the release of her debut album I Was Born Swimming, Ella Williams, who writes and performs as Squirrel Flower, embarked on her first cross-country tour. On the road, she saw magnificent and menacing extremes. Trekking through the arid desert around Los Angeles, she contemplated the harsh realities of drought. Later that summer, after arriving in the Midwest, she found a landscape inundated with floods. "It felt like we were driving through lakes; billboards were coming out of the water and trains going through five feet of water. I was struck by that imagery."
ADVERTISEMENT
Returning home to the East Coast, Williams wrote "Desert Wildflowers," the beginning of what would eventually become her third full-length album, Planet (i). "I've seen the desert now, and I know I want the water," she sings on the track, her voice piercing the barren atmosphere. "I'm not scared of the flood, I'll be there with open arms and my feet in the mud."
Read Next:

The 11 projects you should stream now

Released just over a year after her debut, much of Planet (i) was created after the I Was Born Swimming tour had been cancelled due to the pandemic. "I'd been recovering from some head injuries, and because of that I was reflecting a lot on the body, ability and disability, health and all that shit," she says. Written largely at home, and recorded in Bristol, Planet (i) expresses a symbiosis between the internal and external, suggesting that the worlds we hold inside of us mirror the one that surrounds us. In establishing that connections, Williams drew inspiration from Björk, YouTube biology lessons, and her mother's garden. In the wake of an auspicious storm earlier this summer, we caught up with Williams to discover how they all became foundational to Planet (i).
ADVERTISEMENT
Film: Inner Life of a Cell
I think I saw it for the first time in April, during COVID times. It's kind of a joke, but that's when I was starting to demo the songs for the album in a serious way. I was watching all of these weird bio videos with my brothers, and it just blows my mind. As somebody who doesn't remember anything from middle school biology class, it's just mind blowing. The fact that that's going on inside us, all the time, everywhere? Watching all those videos on YouTube made me think about how the universe and planets orbiting and climate and weather is all just happening inside us, on a very small scale, at all times.
Album: Björk, Vespertine
I actually hadn't heard this album until I arrived in Bristol to record. Ally, the producer I was working with, told me to listen to it. Starting that day, I listened to the whole record every day for two months. I would just walk to the studio and listen to it on repeat, walk home from the studio and listen to it on repeat, walk to a friend's house and listen to it on repeat. It was constant. I really became obsessed with it. My favorite tracks are "Unison," 'Cocoon," and "It's Not Up To You." Those three are just so fucking good. Musically, it's so risky and not super catchy at first. But the more you listen to it, the more it gives, if you let it wash over you. It embodies so much tension, and it made me want to take more risks in the studio.
ADVERTISEMENT
Book: Infect Your Friends And Loved Ones by Torrey Peters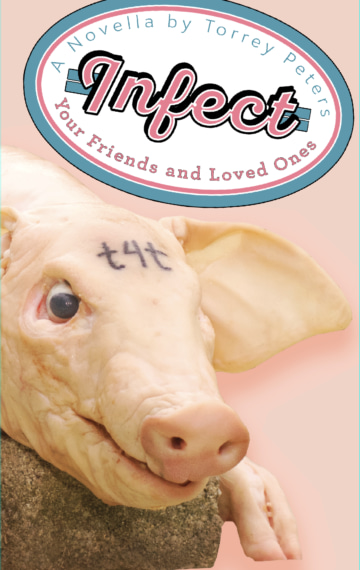 It's open source — there's just a PDF online because Torrey Peters is sick as fuck. I love the idea of art being available and accessible as opposed to locking it behind JSTOR. It's a novella, technically, and I actually first read it in college in Iowa. It takes place in Iowa, and one of the first scenes is the main character on I-80 trying to fix their car. It's the apocalypse and they're fending for themselves, on the freeway in Iowa. That image stuck with me when I was making this album, especially on the song "Flames and Flat Tires." The idea of a queer apocalypse is hellish but also utopian — everybody has to pick their gender and the idea of what's normative has completely turned on its head.
Art: "Food" by Jans Svankmajer
This was another early pandemic viewing. I was honestly feeling very jaded coming off a canceled tour and an album that I was excited to share with people, and didn't get to share in the way that I wanted to. I wasn't particularly inspired, but watching this reminded me why I like art. It's so well-crafted — there are serious undertones about consumption and rations and governmental gluttony — but it's also fucking hilarious. When they're eating clothes, and the table, it actually makes me hungry. I love when art presents something that's fucked up and makes it seem enticing.
Meal: Home-cooked, from her mother's garden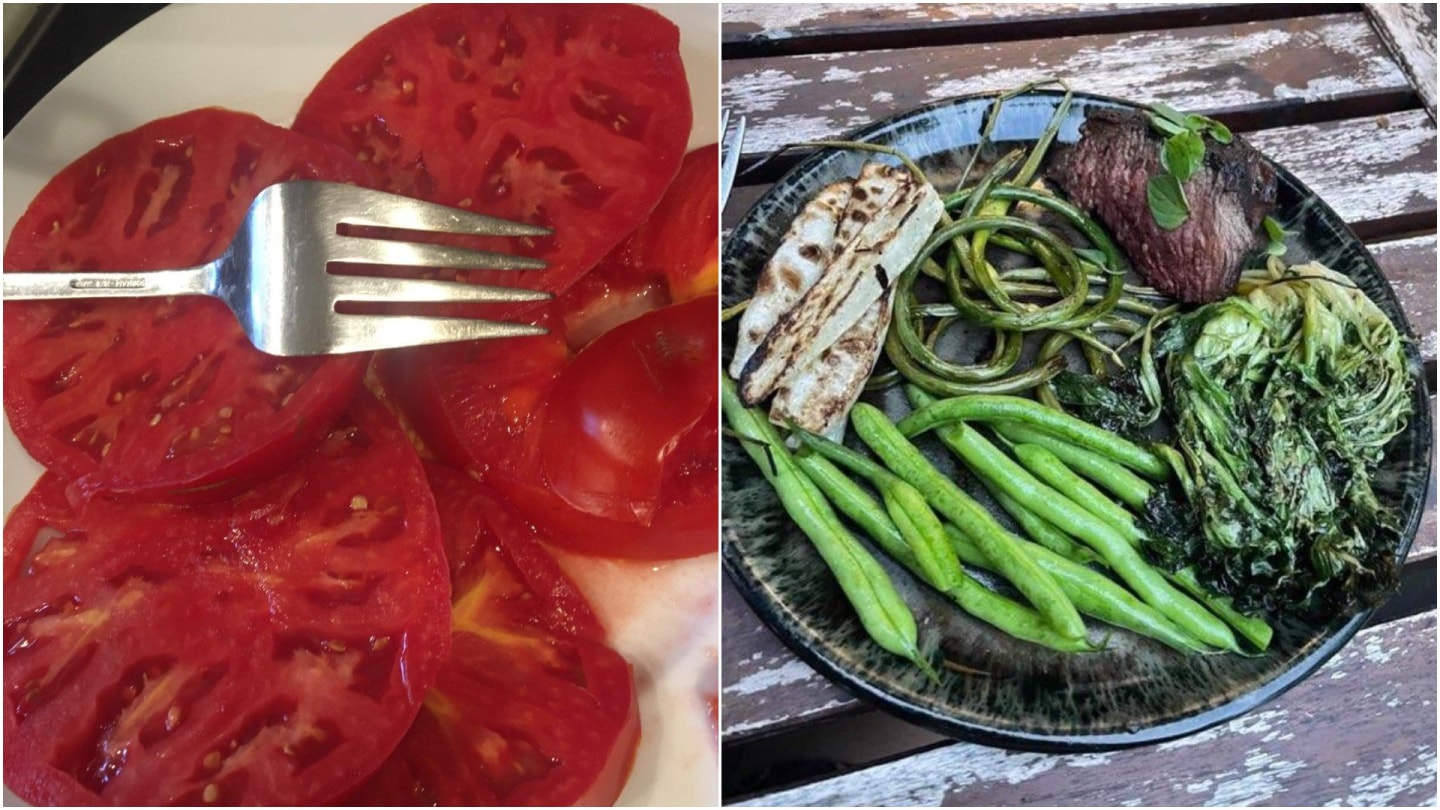 Ella Williams
My mom grows a lot of her own food in little garden boxes, but last summer, we actually both worked at a farm together outside of Boston. We'd have meals all summer, made out of the food we had helped to plant, grow, weed around, take care of and harvest. There's just no better feeling than eating something that you've witnessed grow. It's seasonal and you were in the dirt, getting the sunburn making sure it was okay. There's something so beautiful about that. I think it influenced the album; feeling very in-tune with nature, seasons, and cycles of life and death.
ADVERTISEMENT