Aaliyah's estate releases statement following suggestion her music may soon arrive on streaming platforms
The late singer's family suggests the #AaliyahIsComing hashtag is an "unscrupulous endeavor" by an unnamed source.
August 05, 2021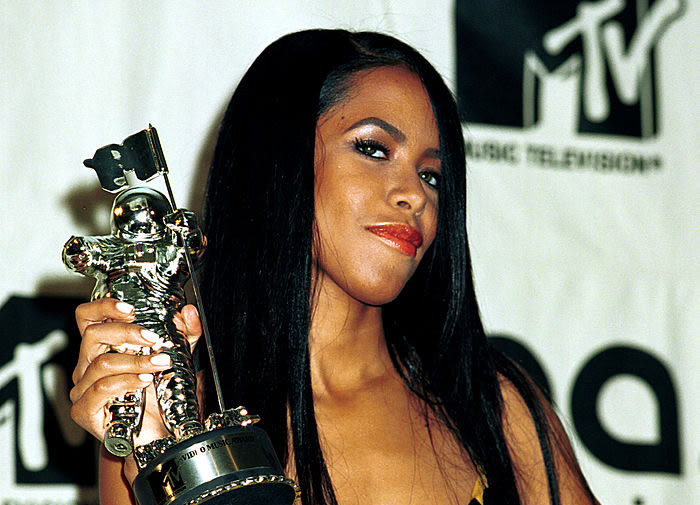 George De Sota/Liaison
There are very few artists whose music is unavailable to stream but the catalog of the late Aaliyah remains absent from the likes of Spotify, Apple Music et al. The reasons for the hold-out are long-standing but this week it appeared that fans' wishes may be about to be answered when an Instagram account for Blackground Records 2.0 shared a new website and hashtag: #AaliyahIsComing.
ADVERTISEMENT
Blackground Records was the label behind many of Aaliyah's major works, including her albums One in a Million and Aaliyah. Pitchfork reports that Barry Hankerson, Aaliyah's uncle and the founder of Blackground, is behind the 2.0 version of the label. He remains the rights holder to the majority of her master tapes bar 1994 single "Age Ain't Nothing But A Number," one of the few Aaliyah songs available to stream.
Read Next:

Aaliyah's estate hints that her catalog is finally coming to streaming services

On Wednesday, August 4, The Estate of Aaliyah Haughton released a statement in which it claimed to have "battled behind the scenes, enduring shadowy tactics of deception with unauthorized projects targeted to tarnish." The statement went on to cite an "unscrupulous endeavor to release Aaliyah's music without any transparency or full accounting to the estate." Furthermore, the statement attacked "individuals who have emerged from the shadows to leech off of Aaliyah's life's work."
ADVERTISEMENT
While not denying the possibility that Aaliyah's music will soon be available to stream, the estate's statement made it clear their priority remains to "facilitate the growth of the Aaliyah Memorial Fund and other creative projects that embody Aaliyah's true essence, which is to inspire strength and positivity for people of all creeds, races and cultures around the world."
The FADER has reached out to Blackground Records for a response.
ADVERTISEMENT