Song You Need: Hitkidd and Glorilla's "FNF (Let's Go)" is a serious Song of the Summer contender
Apologies in advance to all the DJs out there, but this song is a problem.
May 13, 2022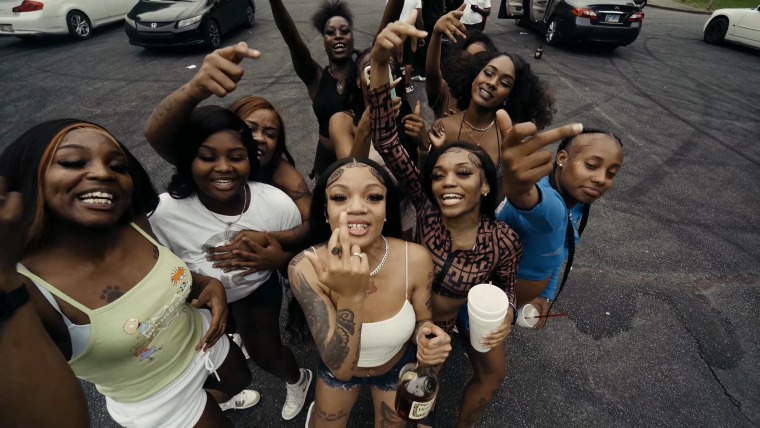 Glorilla in "FNF (Let's Go)."
Still via YouTube.
The FADER's "Songs You Need" are the tracks we can't stop playing. Check back every day for new music and follow along on our Spotify playlist.
ADVERTISEMENT
With the liquor-fueled day parties of June already in sight, there's no better time to start building the soundtrack of summer 2022. When looking for a Song of the Summer candidate, people tend to look to obvious candidates like Drake and Megan Thee Stallion for an irresistible bop or hope that Calvin Harris will swoop in with an unexpectedly good song from an abnormal pairing like Dua Lipa and EST Gee. As hard as I try not to get into Song of the Summer debates, as a music writer, I'm required to throw out a guess or two when the topic comes up.
ADVERTISEMENT
It might only be May, but Memphis rapper-producer duo of Glorilla and Hitkidd have a real serious contender with "FNF (Let's Go)." It's a two-minute romp about how much fun it is to be single and free of a man who does nothing but stress you out. "He say, 'y'all be livin' fast," nah, pussy boy, you slow," she raps with a disapproving sneer. Hitkidd's menacing key loop and propulsive drums don't veer too far away from what's been coming out of Memphis these last few years, but the combination is still catchy enough to keep your ears perked. But there's no reason to overthink having a good time—and this song is all about living in the moment
ADVERTISEMENT