Report: Fifth person accuses Arcade Fire's Win Butler of sexual misconduct
Another woman has come forward claiming the Arcade Fire frontman engaged in "manipulative, toxic" behavior over the course of their sexual relationship.
November 22, 2022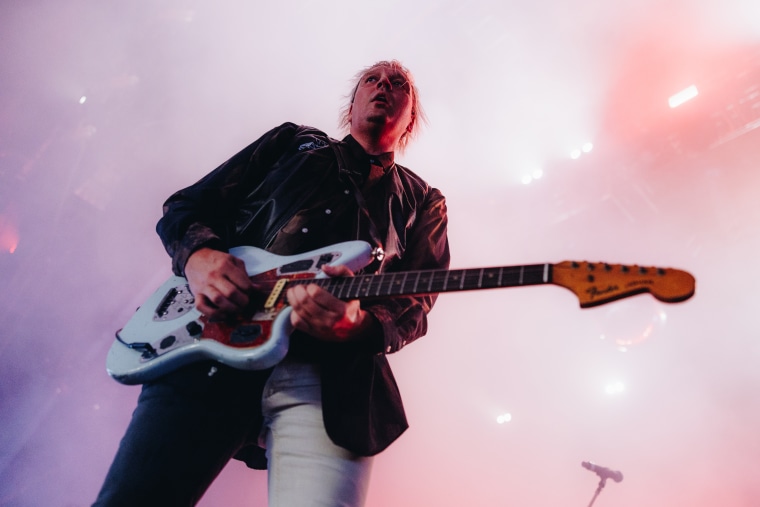 Rich Fury
/
Getty Images
A fifth person has come forward accusing Arcade Fire frontman Win Butler of sexual misconduct, Pitchfork reports. Her claim comes in the wake of a previous article Pitchfork published in August in which four people accused Butler of engaging in similar behavior toward them between 2016 and 2020.
ADVERTISEMENT
The newly published allegation comes from a woman referred to pseudonymously by Pitchfork as Sabina, who claims Butler was emotionally manipulative and abused his power as a rockstar 13 years her senior over the course of a three-year, on-and-off relationship. After meeting Butler at a café in Montreal in the summer of 2015, Sabina (22 and a college student at the time) and Butler (then 35 and a Grammy winner) corresponded over text and met several times, having sex for the first time that fall. Afterward, she claims, Butler repeatedly contacted her for sex and nude photos, establishing a dynamic she now characterizes as "dehumanizing." Pitchfork reviewed screenshots of text message exchanges between Sabina and Butler — including an apparently unsolicited, graphic photo he sent to her in August 2017 — that back up Sabina's account.
Read Next:

Two Canadian radio stations "pause" playing Arcade Fire music following Win Butler accusations

Following the first set of allegations leveled against Butler, he shared an apology to "anyone who I have hurt with my behavior," which he attributed in part to drinking and depression, but maintained that all the relationships he'd engaged in during the period in question were consensual. "I am continuing to learn from my mistakes and working hard to become a better person, someone my son can be proud of," he wrote. His wife and bandmate Régine Chassagne issued a statement in support of her husband, and the band continued its planned European and North American tours despite Feist and Beck both dropping out as supporting acts.
ADVERTISEMENT
A representative of Arcade Fire declined to offer an on-the-record comment on the accusations when reached by The FADER.
ADVERTISEMENT