Pharrell and Travis Scott team-up on "Down In Atlanta"
Pharrell recently revealed early details of an upcoming solo album.
November 18, 2022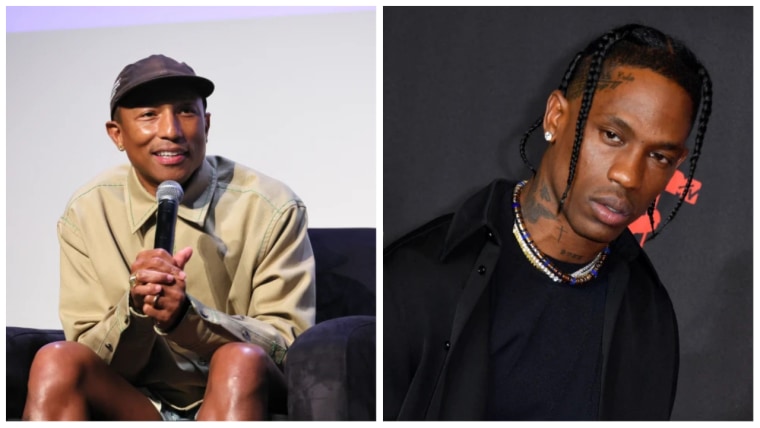 Angela Weiss / AFP via Getty Images.
Pharrell and Travis Scott have shared new song "Down in Atlanta." The track was first announced earlier this month and follows Williams' previous single "Cash In Cash Out," featuring 21 Savage and Tyler, The Creator.
ADVERTISEMENT
Speaking in a recent interview Pharrell revealed that the new songs will appear on a forthcoming solo album, Phrends, which will also feature BTS.
In addition to releasing new solo material this year, Pharrell also brought back his Something In The Water festival and launched an auction site to sell off a selection of his luxury designer goods.
ADVERTISEMENT
Travis Scott's appearance on "Down in Atlanta" follows similar spots on Southside's "Hold That Heat" and Nav's "Never Sleep." In October Scott and Live Nation reached a settlement with the first two families in the Astroworld disaster.
ADVERTISEMENT